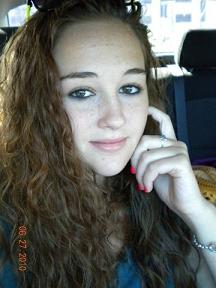 Family and friends are mourning the loss of 18–year–old Alley Wright, a UNL student who died in a car crash Sunday night.
Those who knew her say Alley was most easily described as a smiler. Co-worker Julie Trembley describes Alley as happy, bubbly, and always with a smile on her face. She says it's a smile she and her co-workers at the "A" Street Market say will deeply miss. Julie says, "it's just so hard to believe. I just saw her two days ago and now she's gone."
Sheriff Terry Wagner says the 18-year-old was driving on Northwest 98th Street and didn't stop at the stop sign at the Highway 6 intersection. That's when an oncoming car hit Wright's Neon. Officer Wagner says Wright wasn't wearing her seatbelt.
The couple in the other car suffered minor injuries. Wright died at the scene.
Wagner says, "you know, a 50 mph speed limit on a rural road, if you're not familiar with the area, that could sneak up on ya."
The vivacious teen was an easy choice for a greeter and cashier at her neighborhood grocery store. Julie says,"she always asked customers about their day. We're going to miss seeing her."
An animal lover and caring friend, Alley became more than just a co-worker. She also babysat for Julie's children and had just visited their lemonade stand last week. "It meant a lot to us. She was just so special and sweet."
Now an outpouring of messages from family friends fills Alley's Facebook page.