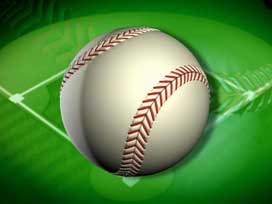 Posted by: Sports
Alex Gordon collected a pair of hits and scored a run as he and the Royals topped the Minnesota Twins 4-3 in Minneapolis.
In his second start of the season, former Husker Brian Duensing allowed 3 runs on 8 hits while lasting just 4 innings.
Duensing and Gordon teamed up in Nebraska's 2005 College World Series run, though neither career has reflected their success in college.
Duensing had recently had the better end of the match-up between the former teammates. Gordon entered the game just 4-for-19 against the lefty but was 2-for-3 against Duensing, who dropped to 1-4 on the season.
The Royals and Twins return to the diamond Saturday at 12:30 in the first game of a double header.