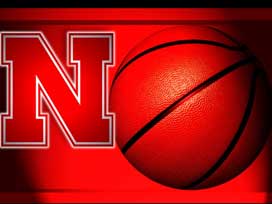 Posted by: Matt Lothrop
The Huskers will welcome the Wisconsin Badgers to the Devaney Center Sunday, but may be missing one of their starters.
Tim Miles said Friday that Andre Almeida is questionable for Sunday's game. Almeida suffered a sprained ankle in Wednesday's loss to No. 8 Ohio State. Almeida played just 6 minutes on Wednesday.
Almeida red shirted last season after suffering a knee injury.
If Almeida can't go on Sunday, Brandon Ubel may play some center, much like he did last season. Miles may also look to freshman center Sergej Vucetic for an inside presence.