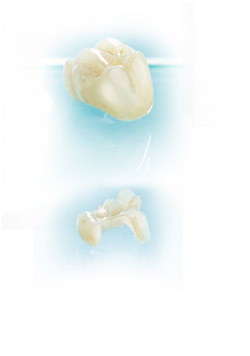 New technology allows the dentist at Pine Ridge Dental to restore broken, cracked or decayed teeth with long-lasting, natural-looking porcelain restorations in a single visit. This advanced technology called Cerec (Ceramic REConstruction) uses a computer to acquire an image of your prepared tooth and create restorations such as full crowns, partial crowns, onlays and veneers. This technique has many advantages for our patients.
The restoration is constructed while you are in the dental Chair, so no return visit is necessary. Therefore no temporary restoration or crown is necessary.
Tooth-colored porcelain blends well with your natural teeth and is virtually undetectable.
Usually more of your natural tooth can be saved.
Bonded porcelain strengthens your tooth to minimize the possibility of further breakage. This procedure is ideal for most large silver filling replacements.
Less temperature sensitivity has been reported than with conventional crowns or filling materials.