Sales - WorldNow 10
About ENT Specialties
Tuesday, July 7th 2009, 9:29 am CDT
Updated:
Tuesday, July 7th 2009, 10:25 am CDT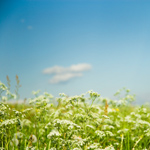 At Ear, Nose and Throat Specialties, P.C. our physicians and staff have been committed to providing comprehensive quality ENT care to patients in Lincoln and Southeastern Nebraska since 1991. 

All of our physicians are graduates of the University of Nebraska Medical Center and understand the healthcare climate in Nebraska. Our newest physician will join us in July directly out of residency. This helps us keep up with the current trends in ENT education.