Technology
Retail electronics buying tips: Coupons, sales & bargaining tactics
Arm yourself with these tips before heading to the mall this season, from the lowdown on coupons and sales, to useful bargaining tactics you can use to get prices even lower.
Wednesday, November 25th 2009, 1:02 PM CST
Updated:
Tuesday, August 24th 2010, 5:12 PM CDT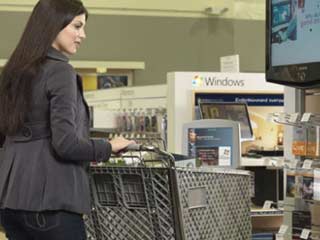 Even the most Internet-savvy shoppers need to venture to retail stores once in a while. Whether for a last-minute gift, an item you just can't bear to wait for in the mail, or a device you need to see in person, brick-and-mortar outlets continue to offer a handful of indisputable advantages over Internet buying.
Although modern consumer lore suggests that you'll always pay more to buy in person, a handful of simple tricks can help you get the same prices you would online – and even open up new opportunities for bargains that you just don't have when you click "buy" on a Web site. Headed to a mall or shopping center this holiday season? We sat down with bargain hunting experts from Bargainist and Ultimate Coupons to round up the information you need to know before you even step foot out the door.
Look for online coupons before leaving home
Before you put on your shoes, zip up your jacket, or find your keys, rewind for a second and plant yourself back in front of the computer for just five minutes. You're not trying to memorize prices, feature lists or return policies: Just check to see whether the retailers you're hitting have online coupons, which you can print and bring to the store for quick savings. "A lot of times you'll find a coupon that's like $5 or $10 off your purchase," says Alison Storm of Bargainst.com. "You're still going to buy what you're going to buy, but this way you're saving extra money." Besides Bargainist and Ultimate Coupons, you can also check CheapTweet for a never-ending Twitter feed of deals, Ben's Bargain's, and RetailMeNot.
Make your smartphone earn its keep
You're already spending $65 a month to keep that iPhone or BlackBerry buzzing, so you might as well put it to good use saving money. "If you have a smartphone, like a BlackBerry, take it with you shopping," says Robin Fiedler of Ultimate Coupons. "You can check your Twitter right while you're there, as well as search online for the best price."
Bargain-hunting apps also can help smooth out the process. RedLaser, for instance, allows you to snap a UPC label with your phone's camera, then instantly see what other local stores are selling the item for.
Don't be afraid to wheel and deal
The local big box store isn't a flea market, but if you're making a large purchase, never assume the price tag is written in stone. Even salespeople who don't work on commission often have room to knock down the price to seal the deal. And according to the New York Times, large retailers have become even more pliant in the current down economy.
You don't have to be a cigar-chomping lowballer to pull it off, either. For the conflict averse, both Storm and Fiedler recommend the same line: "Is this the best price you can give me?"
"The worst they can say is no, but you may be surprised," says Storm. "I've often been surprised. That question can save you a lot of money, especially on big purchases." Fiedler says savings of $50 to $100 are not uncommon on big-ticket items.
Look for the scratch and dent items
Everyone loves unpacking a brand new gadget for the first time and releasing the squeaky clean device from its Styrofoam tomb, but if you stumble upon a lightly bruised product, you should be seeing dollar signs.
"If I see a small scratch, or open packaging, or a button missing, or some small flaw, it doesn't hurt to ask if they can take extra off for that defect," says Storm. "They may knock 10 or 20 percent off the price. It's something you may have bought anyway despite the defect, but it can give you some bargaining power when you buy it."
And let's be honest: You're probably going to put a nice gouge in that new digital camera after a couple trips to Senor Frog's anyway.
That brand new laptop you fell in love with isn't on sale. Bummer. But before you tote it up to register and shell out full price, take a moment to ask an employee whether it might be headed for a price drop soon. Silly as it seems, most of them have no problem spilling the beans when they're aware of future sales.
"A lot of times, the salespeople will tell you: 'You know what, this is going on sale tomorrow,'" says Storm. "They know that if you're getting a good deal on that, you're more likely to come back over and over."
If you're too late – or just impatient – many retailers also offer price drop protection, allowing you to bring in a receipt for an item you just bought and have the difference refunded if it goes on sale shortly thereafter.
Take advantage of price matching
When a long day of comparison shopping lands you at the retailer with the highest price on an item, don't resign yourself to yet another car trip back across town to get it. Many retailers offer price matching and even accept competitors' coupons as a last-ditch effort to get you to drop dollars in their coffers, rather than somewhere else. But you'll need to be prepared.
"Competitor price matching is a good deal, if you've done a bit of research, but if you haven't, they're not going to honor it because you're just going to be vague about it," says Fiedler. "They want to usually see an ad that has it. Sometimes they'll call the other store for you and check out the advertised price, and whether they have it in stock or not."
If the other store has run out of an item, be prepared to pay full price. And don't even bother with Internet prices, which most retailers have long exempted from price matching.
Swiping plastic might be the easiest way for you to walk out of the store with a 52-inch flat screen, but retailers cringe at the sight of credit, which costs them big bucks in processing fees. Most retailers lose at least 2 percent of every purchase, plus individual transaction fees, monthly maintenance fees, and more. It all adds up, especially on that $3,000 television, which is why they might be willing to cut you a break if you show up with a wad of green. "Ask if they offer cash discounts," says Storm. "Sometimes, arriving to the store with cash in hand is very appealing."
On the other hand, don't forget that some consumer credit cards offer up to 5 percent cash back on certain types of purchases, which might eclipse the potential discount, depending on what a retailer offers.
Pass on the extended warranties
Peace of mind is a beautiful thing. But unless the thought of your new laptop starting to hum then needing a $40 fan replacement is giving you night terrors, most of the extended warranties consumer electronics retailers try to push just aren't a financially sound idea.
First off, electronics rarely break down within the warranty period. For instance, Consumer Reports' research shows that only 3 percent of flat-screen TVs needed repair within the first three years of ownership, making them incredibly reliable. And if they do, you're not saving much money. "Usually, the amount that the repair would have cost you in the first place is same as the extended warranty anyway," says Fiedler.
The price of technology makes the warranty an even worse investment. "If it does break after three or four years, with prices constantly dropping, there's a good chance you're going to be able to get a brand new one for a little bit more than you would have paid to repair it," says Storm. Like replacing a $1,000 ultralight laptop from 2006 with one of today's $350 netbooks.
Bare shelves? Grab a rain check
Retailers routinely run out of the hottest sale items. It's part of the game they play. "Loss leaders and door busters are probably going to be kept in low inventory," says Fiedler. "Just enough to make us salivate and run to the store."
But don't turn around and go home disappointed when you're greeted with a "sold out" sign. Ask for a rain check.
"A lot of times, they'll give you a rain check and you can get the sale price when the item comes in," says Storm. It can work to your advantage, too. "When an item comes in and you have a rain check, maybe a new coupon has showed up. So you can not only get the sale price, you can use a coupon on it, too. It's not always a bad thing."
Many of the tips we've discussed here, like paying in cash or getting money off for scratch and dent merchandise, will require the ear of a helpful store employee. And you're not going to get an apathetic college kid to bend over backwards for you when the register line snakes all the way to the back of the store. "If you can go during off hours, and avoid peak times, like in the evenings or Friday or Saturday afternoon, that's probably when you're going to get the best personal attention," says Storm. "Especially if you are really looking for a good deal or using a lot of coupons."