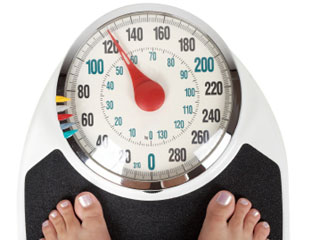 © iStockphoto.com/Julie de Leseleuc
By Lisa Spodak (ResultsNotTypical@worldnow.com)
Provided by WorldNow
I am stressed out! I'm moving to a new apartment tomorrow and ever since I packed up my kitchen more than a week ago, my eating habits have been a crapshoot.
I used the excuse of being in the midst of packing to keep from weighing myself for the past couple of weeks, but, I bit the bullet this morning and was pleasantly surprised that I had not, in fact, gained the 10 pounds I was expecting to see reflected on the scale. I hadn't lost anything either. But, right now, staying where I am is just fine.
I've felt like I've been in a bit of a holding pattern as I've prepared for this move. "I can't wait to be in the new apartment… I'll cook all the time," I tell myself. "I'll be eating so much more healthfully after I move," I promise. "I'll start going to the gym again once I'm settled," I say over and over.
Of course, next week I'm sure I'll still be in the "settling in" phase. The real test will be where I am two weeks from now!