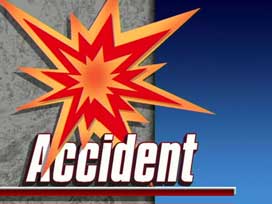 A Lincoln man was killed Friday morning in an accident on eastbound I-80 near the Greenwood interchange.
The Nebraska State Patrol says at around 9 a.m., Coralea and John Rabe were eastbound in their car when they were hit from behind by a semi-trailer truck near mile marker 419 on I-80. John, 58, who was the passenger in the car, was killed in the crash. Coralea, 56, was taken to BryanLGH West by helicopter.
The driver of the semi, 58-year-old Cecil Coleman of Iowa, was taken by ambulance to a Lincoln hospital where he was treated and released.
The stae patrol says the initial crash was followed by a chain reaction crash involving several vehicles. Eastbound I-80 was closed at the Waverly Interchange for approximately 5 1/2 hours. Traffic was detoured onto Highway 6.
The accident remains under investigation.