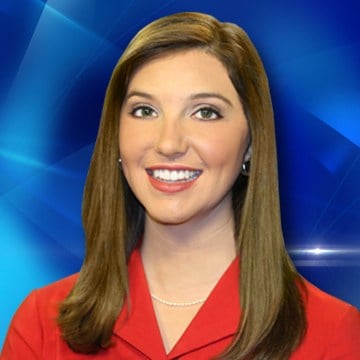 Erika Summers was born at St. Elizabeth Medical Center in Lincoln. She spent some of her childhood in Syracuse, Nebraska before moving to Fort Collins, Colorado with her family.
While working for the campus television station at Colorado State University, she produced an investigative story about the lack of food inspectors at the university. As a result, the university hired another inspector and changed the way it monitors restaurants on campus. She also interned at KMGH-TV in Denver and KGWN-TV in Cheyenne, Wyoming. Erika graduated with a degree in Technical Journalism and two minors; one of them in Speech Communications.
Erika's first job in broadcasting brought her back to her roots in Lincoln at Channel 8 KLKN-TV, where she was a reporter before leaving to take a reporter position at KMTV in Omaha. "Becoming a reporter has been one of my life goals", Erika says. She loves experiencing life's events first hand and has the desire to make a difference, no matter how small it may be. As a reporter, Erika has been to the World War II Memorial in Washington, DC, to the Avoca Duck Races. She was the first reporter on the scene of the Millard South High School shooting. Erika is back in Lincoln and is the weekday anchor of the Channel 8 Eyewitness News This Morning and Midday programs.
In her spare time, she loves to sneak off for the ski slopes, cruise around with her grandma and cuddling with her cat.