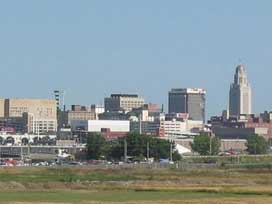 By: Ashley Harding
aharding@klkntv.com

Some exciting news. Whole Foods is coming to Lincoln. It's all part of the LPS project. It's been nearly a year since the district office fire. LPS is rebuilding there, along with some new businesses, including Whole Foods, a popular "high end" grocery store.
While some nearby residents are concerned about more traffic, others are excited. "I like organic foods. I like eating more natural foods. And I have quite a few friends who are more interested in that kind of thing. I think it'll be good for Lincoln," Wendy Scharp said.
"I think it'd be nice having something there. Having kind of an empty lot just raises a lot of questions. So it'd be nice to see something put there," Corry Compton said.
As of right now, the closest whole foods location is in Omaha. Construction on the store here in Lincoln could start this summer.