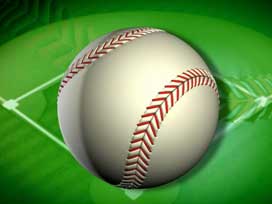 This is Channel 8 Eyewitness News sports anchor Matt Lothrop's script with the Husker/Road Runners dance-off during a rain delay.
The Big Red didn't come to play baseball on Saturday. The weather didn't come to play Sunday after more than an hour rain delay, officials canceled the game due to weather.
Even with the tarp on the field, fans got quite a show. The Huskers and Road Runners showed off their best dance moves. Bakersfield gets things started with a couple of early skits and breaking it down to LMFOA. Lead by Brandon Pierce, Nebraska responds with the Bernie. Bakersfield says let's take this to the lanes – no strikes on the mound – but some in foul territory.
The Huskers have Olympic gold in their mind, Tom Lemke and friends showing off their curling skills – sweeping the turf. The roadrunners decide to do the skinniest version of sumo wrestling ever seen – this goes from sumo – to w–w–e style – check out the power bomb at the end. Next is the sweetheart of the hawks field rode – Ryan Hander ropes Brandon Pierce and hog ties him in record time.
Bakersfield then doing it's best endorsement of the shake weight – I am not a spokesman – I have no idea if it works like this but the runners have some type of proof with this video evidence. The husker rebuttle with Dylan Vogt and his hidden talent – walking on his hands.
We go back to the rodeo – a white flag usually means surrender – but this bull has no idea in stopping as he takes out his teammate---and of course the roller coaster – Tom Lemke leading the big red on this wild ride. We then go to the solo acts – Brandon Pierce didn't look all that hot Saturday but the righty brought the heat on Sunday – check out some of those moves – Carrie Ann Inaba said 10. ***
The battle continues with the worm. Ty Kildow finishes it up with a little free style of his own.