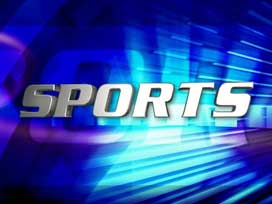 Posted By: Sports
Nebraska Wesleyan University Athletic Director Dr. Ira Zeff has been honored as the 2011-12 NAIA Central Region Under Armour Athletic Director of the Year (ADOY) as announced by the National Association of Collegiate Directors of America (NACDA).
Zeff will be presented his award at the James J. Corbett Awards luncheon on Wednesday (June 27) at NACDA's 47th Annual Convention in Dallas, Texas. There were 29 winners of the Region AD of the Year Award separated by seven divisions and four geographical regions.
Serving as athletic director at Nebraska Wesleyan since 1998, Zeff helped lead the NWU athletic department to another successful season in 2011-12. Three teams captured GPAC championships, eight teams qualified for postseason play and nine athletes earned NCAA/NAIA All-American recognition.
A total of 89 athletes earned Daktronics/NAIA Scholar Athlete awards to lead the GPAC and 17 students were named Capital One/CoSIDA Academic All-Americans to rank fourth in the entire country.
This past fall, under Zeff's watch, Nebraska Wesleyan completed the construction project of a new press box in Abel Stadium. Other recent project that Zeff has guided include the renovation of the Woody Greeno Track (Spring 2011), a new videoreplay scoreboard in Abel Stadium (2009), the resurfacing project on the floor in Knight Fieldhouse (2005) and construction of the baseball team's new home facility (2004).
NACDA Executive Director Bob Vecchione explains the ADOY Award is essential because it highlights the effects of athletic directors at all levels for their commitment and positive contributions to campuses and their surrounding communities.