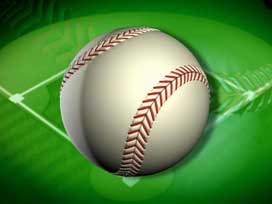 Posted by: Sports
Two runs were all Kearney Runza needed to top Associated Fire (Papio-South) and win the Mike Peterson Baseball Tournament.
After scoring one in the second, Kearney added another in the fourth. With two on, Drew Butler's RBI single through the left side gave Kearney a 2-0 advantage.
Associated Fire would respond wit ha run in the sixth, but the Kearney defense then helped shut the door on the Papio-Sout squad. With a pair of runners on in the sixth, Zach Yocum got a big strike out. Senior catcher Grady Kowalski followed that up by throwing out a baserunner trying to take third.
In the seven, Yocum induced a 6-4-3 double play that helped seal a 2-1 Kearney victory.
Senior outfielder Anthony Pacheco won player of the tournament honors