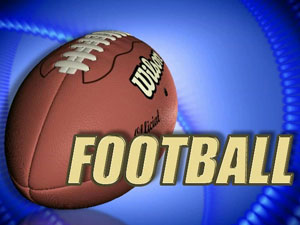 Posted By: Brett Edwards
The USA Football News released their NAIA Preseason All-American teams on Thursday and two Doane College players were recognized. Dillon Carmichael was named to the Third Team on the offensive line while Alex Dose received honorable mention honors at running back. This year marks the 20th Annual USA College Football NAIA Pre-Season All-American Teams selected by coaches, sports information directors, certified players' agents, pro scouts, media and staff of USA Football News.
Carmichael, a junior from Loomis, Nebraska, received First Team All-GPAC honors a year ago as he helped anchor the Doane offensive line. The Tiger offensive line made the push up front for a running attack that averaged 124.8 yards per game while only allowing 19 sacks on the season.
Dose, a junior from Hampton, Nebraska, was named Second Team All-GPAC after posting 77 yards per game and seven touchdowns. He ranked 35th in the NAIA last season in rushing yards per game and set a school-record with 50 rushing attempts in Doane's victory over then-No. 16 Northwestern College.
The Tigers finished last year ranked No. 19 in the NAIA, their first season in the final poll since 2002. Doane went 8-2 overall and 7-2 in the GPAC, tying for second place. The team returns six starters on offense and seven on the defensive side in 2012. The season opener will be on September 1 as the Tigers host Briar Cliff University at 1:00 PM in Crete. Attached is the complete Preseason NAIA All-American Teams from USA Football News. They can also be found at: http://www.usacollegefootball.org/naiafb.htm