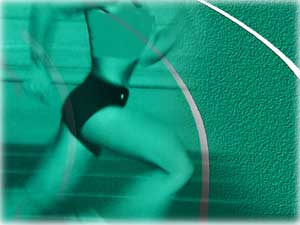 Posted by: Sports
Brijesh (BJ) Lawrence ran the anchor leg of the 4x100m relay on Friday evening in London during the semifinals of the 2012 Olympic Games. Lawrence, running for his native country of St. Kitts & Nevis, is participating in his first Olympics.
The team was in a strong heat that featured the Jamaican squad. St. Kitts & Nevis posted a sixth place finish in their heat and did not advance to the finals that will be held tomorrow but they did break the national record. They ran a time of 38.41 seconds on Friday, topping the mark of 38.47 seconds set last year at the World Games.
"After watching the Olympics for a week and seeing what others have accomplished, BJ is getting a great experience by being in London," Doane Head Track & Field Coach Ed Fye commented after the race. "He has a great career in front of him and he is still very young. This experience can only help him be successful."
In regards of the Doane track program, Fye is glad to see that the Tiger program has been able to help mold Lawrence into the runner he is today.
"We traditionally bring in runners who have times of 10.9 or 11 and can get them down to around 10.5. Now we have a runner who was around 10.4 and got down to almost 10-flat. It shows that our program can help even the best runners."
Lawrence is believed to be the only Doane athlete to participate in the Olympic Games. Raymond Alf nearly made the USA teams in 1928 and 1932.
Back home, approximated 35 friends and fans of BJ's in the Crete area gathered at Doane to watch his race on Friday afternoon. Signs of support and St. Kitts & Nevis flags were on display during his race.