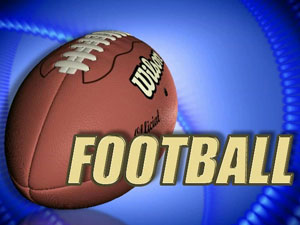 Posted by: Matt Lothrop
After compiling the greatest season in school history and making it all the way to the state semifinals, the Lincoln Christian Crusaders believe they can better that mark this fall.
Gone is the three–headed monster of Grant Teckmeyer, Cole Dworak and Levi Gipson. The Crusaders still return a good nucleus this fall.
"I've seen a lot of growth especially in these young guys in the off season," senior lineman Austin Powell said. "They've been you know busting their butts in the weight room and even coming out, doing extra time doing stuff."
Head Coach Matt Farup says his squad will have to learn to step up to the challenge. Size should help ease the transition from role players to starters.
"For probably the first time I've been coaching there's been size on the offensive line," Farup said. "We got some pretty big kids up front and we got some size at the quarterback position. Logan Powers, the 6'3" kid will be quarterback. He's got a great arm and we got some speed on the outside too."
Power will be counted on to lead the offense after throwing for more than 350 yards and 3 touchdowns last fall as a back-up.
The Crusaders cruised to a 10–2 record a year ago.
They do return 11 starters, six on offense.
Their key game is October 5 in the Battle of the Sword against Lincoln Lutheran.