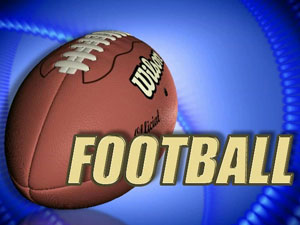 Posted By: Brett Edwards
OUR NEXT PREP FOOTBALL PREVIEW TAKES US TO LINCOLN LUTHERAN WHERE THE WARRIORS WILL TRY TO MAKE IT THREE STRAIGHT YEARS INTO THE PLAYOFFS...
LUTHERAN RETURNS QUARTERBACK MARSHALL OTTING WHO THREW FOR A SCHOOL RECORD EIGHTEEN HUNDRED EIGHTY THREE YARDS AS A JUNIOR TO GO ALONG WITH 22 TOUCHDOWNS...
THEY WILL RELY HEAVILY ON SPEED AND DO HAVE ELEVEN STARTERS BACK...
BUT THEY STILL HAVE A YOUNG TEAM...
Head Coach Lyle Ziems, "Let's put it this way, because we are fairly young, we're going to need to grow. So no doubt in my mind, the experience as the season goes on will pay dividends.
Sr. Lineman Riley Smith adds, "With the challenge of being one of the few seniors on the team, I feel like this is just another challenge for us. We're not going to be the biggest team on the field, but the motivation we have, the encouragement we have, the coaching we have, we have God and taht's going to be a big thing for us.
The Warriors open the season against Concordia on August 30th.