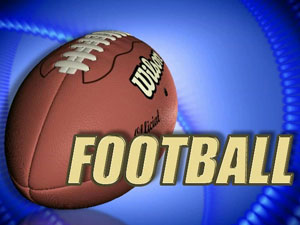 Posted By: Brett Edwards
FEW PROGRAMS ARE DISAPPOINTED WITH AN 8–3 RECORD AND A TRIP TO THE STATE QUARTERFINALS...
BUT FOR THE AURORA HUSKIES, A STATE CHAMPIONSHIP IS THE GOAL EACH AND EVERY SEASON...
THE HUSKIES WILL BE LOOKING FOR THEIR 3RD STATE TITLE IN 5 YEARS THIS YEAR...
WITH PLENTY OF MARQUEE NAMES, ESPECIALLY AT RECEIVER, THEY COULD FLY PAST MOST TEAMS...
IT SEEMS AS THOUGH AURORA HAS ALSO BECOME A BIT OF A PIPELINE FOR HUSKER LINEMAN...
WITH BOTH ANDREW RODRIGUEZ AND FRESHMAN GARRET JOHNS BOTH HAILING FROM THE AREA...
AARON SCHWARTZ COULD BE NEXT ON THAT LIST...
WITH SUCH FIRE POWER, THE HUSKIES HAVE SOME BIG PLAY POTENTIAL IN 2012...
FOR THE SECOND STRAIGHT YEAR, CRETE ENDED AURORA'S SEASON IN THE PLAYOFFS...
EXPECT A GOOD ONE AGAIN WHEN THOSE 2 MEET UP ON SEPTEMBER 28TH...
A LOT OF WEAPONS WITH 13 RETURNING STARTERS, 7 ON OFFENSE INCLUDING SENIOR TIGHT END ALEX HUNT, WHO COULD BE THE GO–TO TARGET...