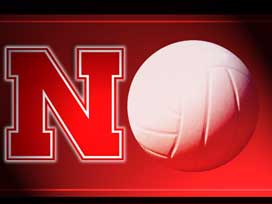 Posted By: Brett Edwards
Former Husker and Hooper native Jordan Larson stopped by the Channel 8 studio to talk about her Olympic experience and winning a silver medal.
On losing to Brazil and what she and her team learned,
"It was a struggle for us, Brazil is always a great competitor for us and we just weren't clicking as well as we have in the past. As far as myself just being consistant for a long period of time. It wasn't good enough at that moment and Brazil was overpowering us, but out of the seven times we've met, we've beat them the last five times. I still feel like we're a gold medal team and even though we came out with the silver, I'm happy with our performance."
On owning a silver medal,
"It's definately heavy, you're aware of it and it's really cool. It's something that can never be taken away from me and just the experience and being an Olympian, I'm so blessed. I can't even express how I feel and the excitement I feel and proud to be a Nebraskan as well. The support I've had since I've been back has been tremendous and my family and everyone has been great."