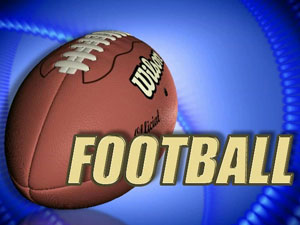 Posted By: Brett Edwards
IT'S BEEN A ROUGH COUPLE OF YEARS FOR THE YORK DUKES...
BUT THEY MAY JUST BE STARTING TO TURN IT AROUND...
LAST YEAR THEY SNAPPED A 20 GAME LOSING STREAK BY BEATING SCHUYLER...
NOW IN COACH GLEN SNODGRASS' SECOND YEAR, THE DUKES ARE GOING THROUGH A CULTURE SHIFT...HAVING NOT MADE THE PLAYOFFS SINCE 2003...
BUT CONVINCING THE TEAM THAT THEY CAN COMPETE WITH EVERYONE THEY FACE IS THEIR PRIMARY GOAL...AND IT'S ALREADY PAYING DIVIDENDS...
THE DUKES OPEN THEIR SEASON ON THE ROAD AT NORRIS...THEY HAVE A ROUGH SCHEDULE THAT WILL CLOSE AT HOME AGAINST AURORA...
BUT PROGRESS IS KEY AND THE FUTURE IS BRIGHT...YORK RETURNS 15 STARTERS AND COULD BE LED BY JUNIOR QUARTERBACK LINDEN KALIFF...