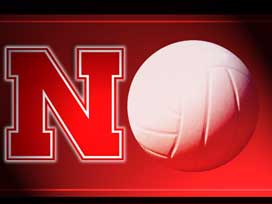 Posted By: Brett Edwards
Former Husker and Hooper native Jordan Larson stopped by the Channel 8 studio to share her Olympic experience.
Larson on what she will do over the next few years,
"I'm going to take it day by day as of right now and I just want to celebrate this tremendous occasion and celebrate some family time and go with what comes and make the decision as it comes."
On playing for Team USA in 2016,
"Honestly I really don't know. I haven't really thought about it. I just want to celebrate this time and go from there and we'll see. I was excited to represent the US and it was a fun experience and I'm just not for sure yet."
On being a role model and advice to aspiring young athletes,
"My journey wasn't always easy and there was a lot of bumps along the road. There were times that I wanted to give up but I kept dreaming big and I worked hard and put in a lot of sacrifice into what I'm doing and it pays off if you put all that hard work and sacrifice it will pay off. Just keep working hard and dreaming big and never settle for anything less than the best."