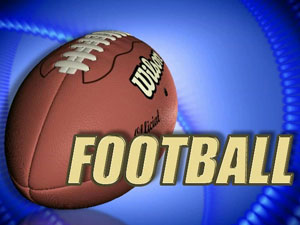 Posted by: Sports

Exeter-Milligan coach Dean Filipi isn't planning on changing what has worked for nearly the last decade. Once again expect the Timberwolves to grind out yards on the ground.

Filipi has stressed the importance of role players from a year ago stepping up to fill the void left by departed seniors. The Wolves still return a good nucleus especially at the skilled positions with quarterback Nolan White and running back Robbie Androyna.

The team bowed out in the quarterfinals a year ago, but the Wolves believe they can go even further in 2012 despite moving from class D-2 to D-1.
"We've got to stay healthy," Filipi who enters his 28th year at Exeter-Milligan said. "We got to keep the kids in good condition and stay healthy so we can keep progressing each week. And keep their attitudes up which I think won't be a problem with this group of guys."
"Just know what our assignments are," senior running back Robbie Androyna said. "Go hard every play. Don't jump on the snap counts. Do the little things. They add up."

The Timberwolves qualified for the playoffs a ninth straight season in 2011 and posted a 9-2 record.

Coach Filipi returns 10 starters, five on each side of the ball.

James Sluka is one player to watch. Sluka rushed for just less than 650 yards a year ago and scored nine touchdowns. The junior running back also added 10 interceptions last season at safety.

Just nine miles separate the two rivals. Exeter-Milligan's game to watch will be an October 12 district game against Friend.