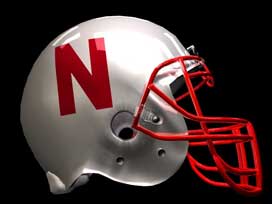 Posted by: Matt Lothrop
Year two in Nebraska Offensive Coordinator Tim Beck's offense continues to be a talking point this fall.

Looking back on his coordinator days, Coach Bo Pelini says that a season under Beck's belt has helped the confidence level and the overall comfort with the system and personnel.

As for the difference a year makes, Pelini expects big things this fall from the offense.

"We have a lot more... better handle on where we want to go, what we're doing," Pelini said Saturday after practice. "The players are very comfortable in the system. Our tempo has gotten even better. We're very multiple in what we're going because guys have a really good understanding of what we're trying to accomplish. We're way ahead of where we were at this point a year ago offensively."
"It's insane," senior center Justin Jackson said. "Our speed, the quickness that we run plays, and how close we are. Our cohesiveness is crazy this year and it's an amazing thing to be a part of right now."