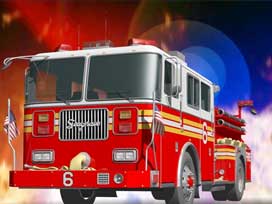 By: Dan Messineo
dmessineo@klkntv.com
An early morning scare for Bryan LGH East after a third floor hallway fills up with smoke.
Luckily patients did not have to be evacuated and no one was injured, but the smoke did cause the fire department to call for a full response.
Multiple fire trucks sat outside Bryan LGH East just after midnight Wednesday while fire fighters investigate the cause of the smoke.
As fire crews arrived, they say they could see smoke in the first floor lobby area of the hospital.
Fire crews found that the cause of the smoke was a vending machine that dispenses coffee.
Battalion Chief Derald Murrell said, "the electrical system overheated and caused some smoke to travel in the third floor area and also the fourth and fifth floors."
Fire officials say they were able to clear the smoke quickly through the hospital's own ventilation system.
Again, no one was in danger and no one was injured.