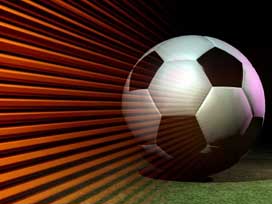 Posted by: Sports
The Tiger men's soccer team came away with a 2-2 tie with No. 21 University of Great Falls on Sunday afternoon in Salt Lake City, Utah. Doane moved to 0-2-1 on the year while the Argos are now 3-0-1.
Doane has had trouble finding their offensive niche in the early stages of the season. After two shutouts to open the year, the struggles continued throughout the majority of the game.
After a scoreless first half of play, Great Falls needed only 22 seconds to take the lead in the second half on a goal by Andy Sandoval. Greg Beall came into the game in goal for the Tigers at halftime and surrendered a goal on the first shot he saw. Doane has been splitting time in goal between Beall and Casey Clark through the first three games. Seven minutes later, Danny Delgadillo put the Argos in front 2-0 with a goal.
With less than eight minutes remaining in the game, the Tigers scored their first goal of the season as Jake Miller found the back of the net on a direct kick. Doane had gone 262 minutes before they scored their first goal.
The goal by Miller gave the Tigers the spark they were waiting for and in the 87th minute of play, Jake Stephens scored his first collegiate goal as he took a pass from Isaac Beber and tied the game.
In overtime play, Doane had the best scoring opportunity and it came in the second extra period. Stephens and the Tigers had numbers as they charged toward the UGF goal but goalkeeper Jose Pena was able to deflect Stephens' shot over the cross bar and the game remained tied and the final seconds ran off.
The Tigers will host No. 19 Benedictine College on Wednesday, September 5, at 7:15 PM in Crete.