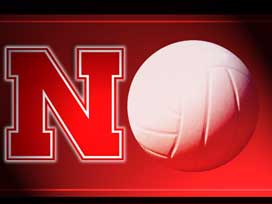 Posted by: Matt Lothrop
The Nebraska volleyball team remained atop the AVCA poll after sweeping a pair of matches during the weekend trip to UC-Irvine.
The Huskers received 43 first place votes.
Nebraska coach John Cook doesn't have a vote in the poll, but would put his team 10th.
"We look at my poll," Cook said. "We may have moved up to 10th in my poll this week. We don't really talk about it or focus on it. Our players are mature enough to understand.
"I talk to them about that every week. Whenever that poll comes out, whenever I get the email, I tell them the poll came out today, but here's our poll."
AVCA Coaches Poll
1. Nebraska (43)
2. Penn State (13)
3. UCLA (1)
4. Texas (1)
5. Southern California (2)
6. Florida State
7. Washington
8. Stanford
9. Hawaii
10. Dayton
11. Purdue
12. Pepperdine
13. Oregon
14. Minnesota
15. Florida
16. Tennessee
17. San Diego
18. Iowa State
19. Kentucky
20. Illinois
21. BYU
22. Kansas State
23. Michigan
24. Louisville
25. Northern Iowa