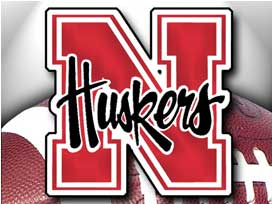 Posted by: Matt Lothrop
Nebraska running back Rex Burkhead sat out of practice Monday as he continues to nurse a sprained knee. An MRI on Sunday confirmed Burkhead has a sprained MCL of the least severity.
Coach Bo Pelini indicated no surgery is needed, but a Grade I sprain can take several weeks to heal.

Offensively the Huskers won't change their game plan if Burkhead is unable to play. Sophomore Ameer Abdullah is the likely candidate to take a bulk of the carries against UCLA if Burkhead sits. BothAbdullah and Coach Pelini remain confident if that's the case.

"Obviously being in year two I know, I'm more comfortable with the play book," Abdullah said. "I know the plays, just running it after two years now so I'm just more comfortable being in for more than just one year."
"He was more of a specialty guy last year," Coach Pelini said. "Tried to give him special situations and kind of bring him into the offense a little bit slower, use his talents in certain ways. But now he's shown he can be an every down back, and he can run inside, outside really very similar to Braylon (Heard)."