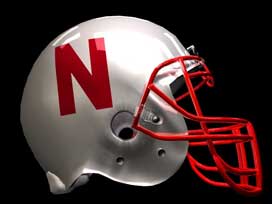 Posted by: Ian Hest
Nebraska players only get four tickets to away games. For those with California ties, finding extras for this weekend's UCLA game is a daunting task.
"I think 40 or so people are going so far," Carona, California native Taylor Martinez said.
"My dad gave me a list and he had like 50 names on it, but I don't think I can give him that many tickets," Quincy Enunwa said. "He game me a list and I was like I have friends too dad."
The biggest battle in Husker camp this week is getting tickets to the UCLA game.
With eight guys on the current roster hailing from the Golden State, you might say this week's the trade deadline for Nebraska as players look to snag as many seats as they can.

Cameron Meredith's mom bought 200 tickets, and he says he's still looking for more. Quincy Enunwa's trying to snag a mere 30. Taylor Martinez is avoiding the hassle all together. Most of his cheering section bought their tickets so they wouldn't miss him playing in the Rose Bowl.

"It means a lot to me going back to California and playing at the Rose Bowl so I'm very excited about that."

As with any homecoming game of, there's always the chance to play against your former buddies.

"Just to know that I'm going to go home, play against some guys I played against in high school, some of my teammates, opponent and just knowing that my family is going to be there is very exciting," Josh Mitchell said.
Some guys say they're even writing contracts to secure their spot in the Huskers dog-eat-dog market. Wisconsin, Ohio State and Michigan are tops on the trading block. It's a hefty asking price but, worth it for the chance to play in front of your friends and family back in California.