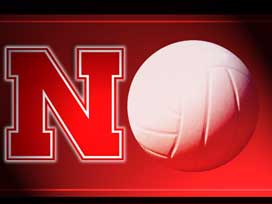 Posted by: Matt Lothrop
For the first two days, the Ameritas Players Challenge failed to live up to its billing. Challenge. The No. 1 Nebraska volleyball team swept Oklahoma and Duquesne with ease. In fact, only once in the six sets did the Huskers allow 20 points.
Saturday's match against No. 19 Kentucky proved different. After the Huskers took set one, the Wildcats rebounded to take set two. Nebraska would go on to take sets three and four, but Kentucky was right there losing 22-25, 22-25.
The top ranked Huskers will now hit the road for a three-match road set against teams all ranked in the AVCA Top 25, including No. 2 Penn State.
Nebraska coach John Cook says Saturday's match against Kentucky should help prepare his freshman for that upcoming slate.
"They're starting to learn what this is all about," Cook said Saturday. "It's not playing Duquesne. I think they realize there's... this is the level it's going to be and so this is great preparation for us."
Nebraska returns to action September 15 at Iowa State.