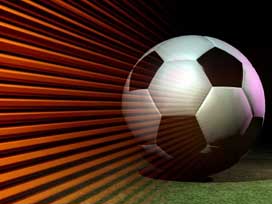 Posted by: Sports
No. 20 Grand View (Iowa) limited the Bulldogs to just five total shots on Saturday, but head coach Jason Weides' squad made them count in a 2-1 upset of the Vikings, as Concordia finished up a two-game weekend tournament in Hastings, Neb. The Bulldogs overcame a 1-0 deficit in beating a ranked opponent for the first time this season to improve to 4-1.

"I'm very proud of our guys' efforts (Saturday)," Weides said. "We responded well to a difficult loss the night before to a top 25-type team (Bethel College) to bounce back and get the win against another top level team. Despite giving up an easy early goal, we kept focus and continued to get better as the game wore on."

Freshman forward Dean Stevens collected the decisive goal in the 88th minute off the assist from senior midfielder Ian Euler. Stevens' first career goal ended a drought of more than 60 minutes without a score from either team. Senior forward Aaron Skipworth had tied the game in the 28th minute with his first goal of the season. The goal was set up by a well-executed diagonal pass from freshman defender Sean Doran that he drove behind the Grand View defense.

The Vikings got on the board first with an Aaron Scott strike, assisted by Ryan Adamson, in the 18th minute. Grand View had chances to add to its tally, but couldn't connect on any of its other six shots on goal. Bulldog sophomore goalkeeper Brendan Buchanan played all 90 minutes and turned in two especially difficult saves in preserving the win.

"Both teams looked fatigued in the late stages of the game," Weides said. "We did a good job of putting our bodies on the line to make a much needed block or tackle. Grand View pressed hard the last two minutes but our guys did the job in seeing the game out."

Concordia also played in Hastings on Friday night when it lost 1-0 to Bethel College (Ind.).

Up next for Skipworth and the Bulldogs is a road contest at Sterling College (Kan.) on Sept. 15 with kickoff set for 3 p.m.