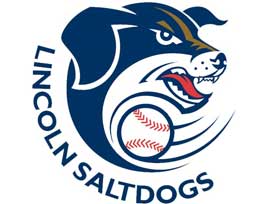 Posted by: Sports
For the 12th time in as many years, Haymarket Park – the home of the Saltdogs – was selected 'Best Playing Field' in the American Association Monday, as voted by league managers and media.
Josh Klute has been the Athletic Turf Manager at Haymarket Park since 2006. In addition to the seven American Association titles, he also helped earn the ballpark 'Baseball Field of the Year' in the College/University division by the Sports Turf Management Association in 2007 – the second time Hawks Field at Haymarket Park earned that national award.
"I want to thank my assistants J.J. Borecky and Jen Roeber for all of their work," Klute said. "I take a lot of pride in my job and we all sacrifice a lot of time due to the high maintenance that is required to host this many events."
As a member of the Northern League, Haymarket Park garnered the award from its inception in 2001 through 2005, and has continued the title reign through all six seasons of American Association play.
"Klute and his staff do incredible work for the baseball fans in Lincoln," Saltdogs VP/GM Tim Utrup said. "They continue to maintain Haymarket Park's playing field at Major League quality."
Prior to his time at Haymarket Park Klute served as Athletic Turf Manager at the University of Oklahoma in 2005, Assistant Turf Manager for the Cleveland Indians minor-league affiliate in Lake County (Ohio) from 2003-2004, and as an intern with the Milwaukee Brewers in 2002.
Klute: "Also a thank you to my interns Adam Portenier and Nick Heinrichs along with my daily workers of Marcus Laible, Jeremy Johnson and the rest of my grounds crew. We would not be able to accomplish this if we didn't have great ownership and upper management that understands what it takes to create a safe and aesthetically pleasing field."