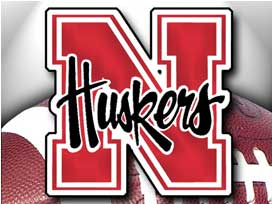 Posted by: Matt Lothrop
Nebraska Coach Bo Pelini's health scare overshadowed much of the game including the productive and efficient day by quarterback Taylor Martinez.

Martinez became just the second Husker to amass 2,000 rushing yards and 4,000 passing yards in his career. Eric Crouch the other Husker to hit the milestone.

Martinez is just the 13th player in all of college football to do so before the start of his senior season.

Through the air Martinez set a school record for completion percentage in a game. The junior was 13-of-14 with 180 yards and 2 touchdowns. He also rushed for 56 yards.
"One of the things I told him I said just to be patient," offensive coordinator Tim Beck said. "They're going to give us some opportunities. He converted on key third downs when we needed to. He looked poised, understood where to go with the ball. He was prepared well and he executed. He did a really nice job even in the run game, made some nice reads, didn't force it, just played within the confines of the offense and had a lot of success."