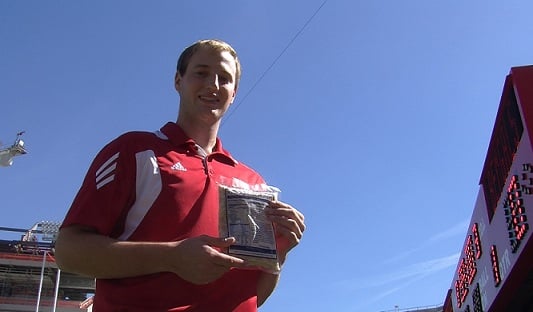 By: Cole Miller
cmiller@klkntv.com
A University of Nebraska-Lincoln fraternity is setting out to feed one million hungry children.
It's all part of "Huskers Against Hunger," and Sigma Phi Epsilon president Max Rodenburg wants everyone to help out. They're mission is to raise $250,000 to send one million meals to hungry children.
Some of the meals will stay here, while the others will go to Haiti. Rodenburg says it's a new spin on the homecoming tradition.
"What we wanted to do is combine all those elements into something that's going to make a global impact and this philanthropy, Huskers Against Hunger, has a real opportunity to do that," Rodenburg said.
The fraternity and other students will spend Tuesday, September 25th and Wednesday, September 26th packaging the meals at the Pershing Center. If you would like to volunteer, spots are still available. Each meal costs about $0.25 and feeds 6 children.
Rodenburg says they're about halfway to their goal. They'll be taking donations both inside and outside Memorial Stadium Saturday, September 29th during the Wisconsin game.
You can also donate online at www.huskersagainsthunger.org.