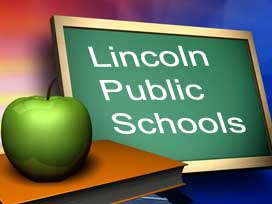 By: Rachael Witter
rwitter@klkntv.com
The USDA has recently stepped up guidelines to make school lunches healthier. Today Lincoln elementary schools were honored for their efforts.
Healthy eating and good physical fitness instruction are two reasons Lincoln elementary schools are ahead of the game. 34 schools were honored for making some changes in school lunches. It's been a hot topic with childhood obesity on the rise in recent years.
"32 million kids eat school lunch everyday. The obesity rate in this country is on the rise. What a better place to affect change is within the school lunch program because you reach so many kids with school meals." said Darlene Barnes of the USDA.
Adding more fresh fruits and vegetables and switching to more whole grains are some simple changes the district made and it's gone over well with students, "It's healthy for me so I can be fit for football." said fifth grader Dakota.
Even though fruits and veggies might not always be popular with kids, LPS says the fruits especially have been a hit.
"Fruits and vegetables have those pretty colors, we put out watermelon, cantaloupe, and plums are that beautiful purple. It makes kids wanna eat and you know, they're eating them much better." said Edith Zumwalt of LPS.