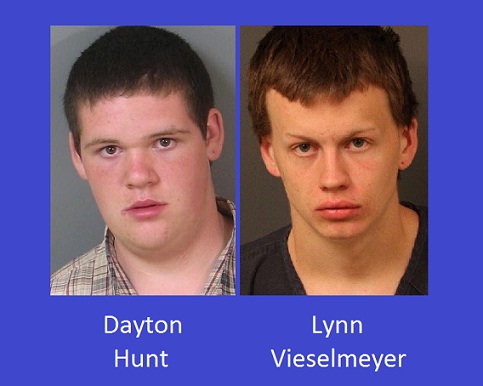 Posted By: KLKN Newsroom
8@klkntv.com
Lincoln police say the 18-year-olds stole a car and crashed it into a business in south Lincoln Tuesday night.
Police say Dayton Hunt and Lynn Wieselmeyer of Lincoln took two cars from Anderson Auto Group near S.27th and Yankee Hill. Officer Katie Flood says the men abandoned one of the cars after crashing it into Chipotle Mexican Grill near 27th and Pine Lake.
"We've also learned that other area law enforcement are investigating even more crimes that the two have been involved with—including the burglary of a church," Flood said.
The two were aprehended after a pursuit in the other stolen car in Thayer County on Wednesday. They were arrested for possession of stolen property. The Thayer County Sheriff's Office says the vehicle was found on fire near Hebron, and the two men ran from the scene. They were found hiding under an old grain truck near the area.