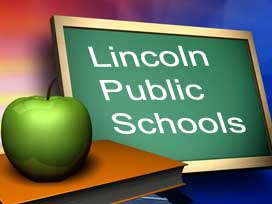 By: Kayla Bremer
kbremer@klkntv.com
Some Lincoln students will take part in a special survey starting tomorrow. The goal is to help keep more kids in school. Lincoln Public Schools teamed up with Gallup Research to provide students the opportunity to tell their daily experiences and aspirations for the future.
It's all part of the "America's Promise" project. A short 20 question survey is given to students every fall to measure their hope, engagement and well–being in school. Gallup says these are the key factors associated with student achievement. LPS Director of Assessment and Evaluation, Leslie Lukin says Gallup approached LPS with the idea three years ago.
"We believe it's important to be able to look at affect and understand where our students are at so that we can understand how that might positively or negatively impact learning," Lukin said.
Approximately 10,000 LPS students in grades 5, 7, 9 and 10 are given the survey.
Lukin says Nebraska ranks very high compared to national results. There is no cost to LPS for participating in the survey. Students will begin taking the poll across the city tomorrow.