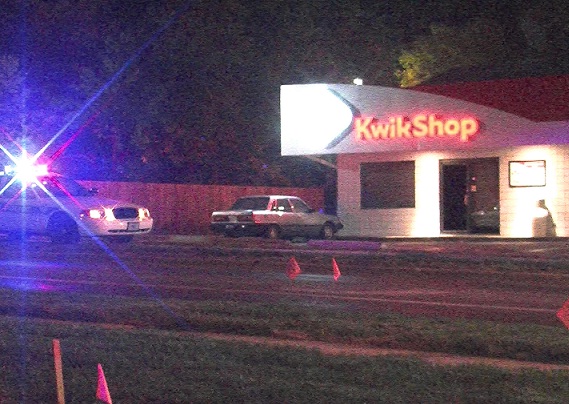 By: Dan Messineo
dmessineo@klkntv.com
Police say a robber pulled a gun on a Kwik Shop clerk and made off with the convenience store's cash.
It happened a little after midnight at the Kwik Shop on the corner of 56th and South streets.
Police say the suspect pointed a black handgun at the clerk and demanded cash. The clerk handed over an undisclosed amount of money. The suspect ran north bound from the store.
Police say a k-9 unit followed a track for a distance, but it ended abruptly, which leads them to believe the suspect hopped in a car and took off.
Suspect Description:
-Male with darker skin
-Wearing all black with a bandana covering his lower face
-Wearing black and tan gloves
Police have no suspects.