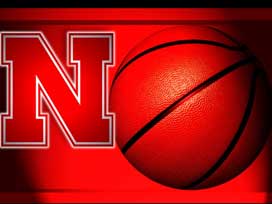 Posted By: Sports
THE TIM MILES ERA IS ABOUT TO BEGIN...
THE NEBRASKA MEN'S BASKETBALL TEAM STARTS PRACTICE ON FRIDAY UNDER THE FIRST YEAR HEAD COACH...
THE HUSKERS HAVE JUST THREE SENIORS ON THE ROSTER AND JUST TWO PLAYERS WHO PLAYED SIGNIFICANT ROLES LAST SEASON...
BRANDON UBEL AND DYLAN TALLEY...
NEBRASKA FINISHED IN ELEVENTH PLACE IN THE BIG TEN A YEAR AGO...
MILES SAYS THE OFFENSE WILL BE ON THE ATTACK...
HE ALSO SAYS REDSHIRTING DEVERELL BIGS IS STILL UP IN THE AIR...
ONE THING IS FOR SURE...
MILES WANTS HIS FIRST SEASON IN LINCOLN TO BE A SUCCESSFUL ONE...