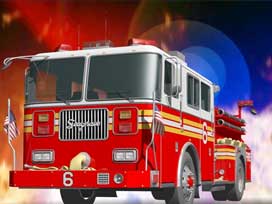 Lincoln is home to one of the toughest fire fighting groups in the country.
Today, they hosted their annual training at Southeast Community College. The search and rescue team travels around the country, responding to some of the biggest disasters.
They helped with the aftermath of 9/11. They rescued people after Hurricane Katrina and the Joplin tornado.
Having this group based out of Lincoln means good things for our community.
"Our community definitely benefits from it. No dollars are spent from the community—all completely federally funded, but our firefighters have the training that is far and above the training they could get else where," Task Force Leader Eric Jones said.
The group first formed in the early 90's. The annual training is required every year by FEMA.