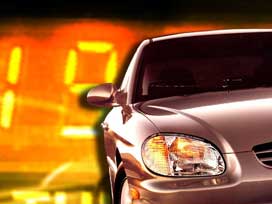 By: Dan Messineo
dmessineo@klkntv.com
Prices at the pump continue to fall. The average in Lincoln is around $3.48 for a gallon. So, will the effects of Hurricane Sandy change the downward trend? Analysts don't think so. Petroleum analysts say it's too soon to tell how Hurricane Sandy will affect gas prices, but they don't expect any huge changes.
Right now in Lincoln, gas has been steadily decreasing for the past month. Prices at the pump dropped 8 cents per gallon with an average around town of $3.48 a gallon. Since the end of September, prices have dropped 34 cents.
Along the East coast, the super storm shut down two refineries and has had other effects that could raise gas prices. In a statement, Senior Petroleum Analyst for Gasbuddy.com, Patrick DeHaan says "There is very little to look back at history and compare this storm to, and so far, it remains to be seen exactly how gasoline and diesel prices will be impacted," DeHann said.
DeHann doesn't expect the western portion of the country to see any major changes. Currently, Lincoln's prices at the pump are almost 10 cents cheaper compared to the national average.