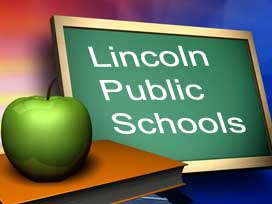 By: Kayla Bremer
kbremer@klkntv.com
A few snow plows are getting makeovers before winter weather hits.
Students from three local schools painted the plows Thursday morning. It's part of an art project put on by Lincoln Public Schools and Lincoln Public Works and Utilities.
The goal is to educate students about the tools used to clear city roads during the winter.
The schools participating in the project are each painting a mural on the snow plows. Students at Mickle Middle School decided to make their mascot the center of their painting.
"A penguin on a rocket and it's going to say Mickle Middle School and then the fire out of the rocket is going to be our hand prints," students said.
"I think at least ten are being painted this year," Visual Arts Teacher Diane Gabelhouse said. "They'll be used in the neighborhoods of the schools so that will be a neat thing."
Students from Mickle, Kahoa and Kooser Elementary Schools all participated in painting the plows on Thursday.