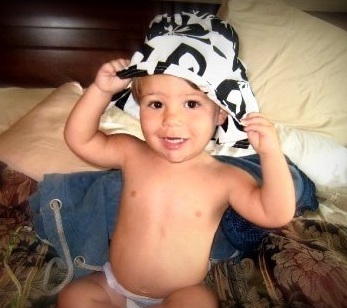 By: Cole Miller
cmiller@klkntv.com
They've turned a tragedy into a learning experience. Now, one Lincoln family is asking for your help to spread their message.
It's been 4 years now since 2-year-old Joshua Collingsworth died in a drowning accident. His parents have made it their mission to educate families on water safety and this Friday, they'll hold a benefit to keep up their hard work.

The picture frame reads 'Hero,' and that's exactly how Kathy and Blake Collingsworth describe their late son. In June of 2008, 2-year-old Joshua lost his balance and fell into the family's pool. He died 3 days later, suffering from symptoms related to drowning. The family is determined to make sure no one has to go through what they did.

"What we're trying to do is create awareness for parents to teach their children and for children to pick up on the message that water is fun, but only when we're with an adult," Blake Collingsworth said.
They've spread this message through a book, 'Josh the Baby Otter,' and by starting swim lessons at local YMCAs focusing on infant and toddler safety. And while the Collingsworth family misses their son everyday, they see it as an opportunity to prevent another tragedy.

"Right now, we just feel like we're catalysts for Josh and his message and that he was given to us for a reason," Joshua's mother Kathy said. "He's out doing and saving children and we're just giving the message and spreading the message of water safety through him."
To keep their message going, the family is holding a benefit this Friday at Kuck Motosports Facility, near North 27th and I-80. They'll auction of art, jewelry and wine, with the proceeds going to the Joshua Collingsworth Memorial Fund.
"We think it'll be an opportunity for a lot of people to see some really neat things and we have an audience that we can tell them our message at the same time," Blake said.

To find out more about the benefit, visit joshtheotter.org/news-events