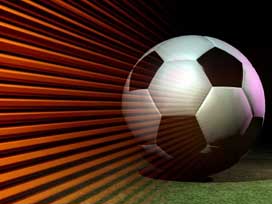 Posted by: Sports
Concordia sophomore Rachel Mussell and junior Emily Fleming have been named to the women's soccer GPAC all-conference teams, the league announced Monday.
Mussell, a first team all-conference selection, enjoyed a breakout campaign, ranking near the top of the GPAC goals leaderboard all season before finishing second in the conference with 14 goals. The Buffalo, Minn., native moved to a striker position early in the season and flourished with at least one goal in 10 of the team's 16 games, including a hat trick in a loss to Nebraska-Kearney. Mussell picks up her first career all-conference honor and becomes the first Concordia women's soccer first-teamer since Carolyn Chrzan in 2009.
Fleming, a second team all-league choice, also earns her first all-GPAC honor of her career. The midfielder from Gretna, Neb., served as a force while primarily playing in the middle of the field throughout the 2012 season. Fleming tallied six assists (third most in the GPAC) and one assist. She also joined Mussell as one of six Bulldogs to start all 16 games.
Junior Jordan Donohoue received honorable mention all-GPAC honors. She started all 16 games and posted five assists (tied for sixth in the conference) and two goals.