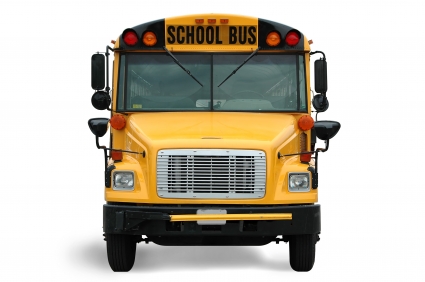 Posted By: KLKN Newsroom
8@klkntv.com
The Seward County Sheriff's Office says a high-powered rifle was used on Monday to shoot at the bus.
It happened at around 8:30 a.m. Monday. No students were inside the bus. Sgt. Mike Vance says the Seward County School bus was traveling south on 238th Road between Adams Road and Superior Road when the driver heard a loud noise on the right side of her bus. Vance says the driver found a bullet hole near a window.
After further investigation, the driver found the shot went through the right side of the bus and hit a left side metal window frame. The bullet was found on a seat near the center of the bus.
The incident is under investigation. If you have any information, contact the Seward County Sheriff's Office at 402-643-2359.