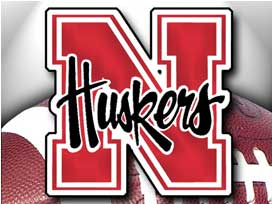 Posted By: Sports
WHEN BO PELINI BECAME THE HEAD COACH AT NEBRASKA BACK IN 2008...
THE WALK ON PROGRAM WAS IN SHAMBLES AMONG OTHER THINGS...
PELINI HAS SINCE REVIVED THE COVETED PROGRAM IN HIS FIVE YEARS HERE...
AS WE APPROACH SENIOR DAY...
SOMETHING WE'LL TALK ABOUT MORE LATER IN THE WEEK...
THIS GROUP OF SENIORS HAS A HANDFUL OF FORMER WALK ONS MAKING SIGNIFICANT CONTRIBUTIONS THIS SEASON...
JUSTIN JACKSON, JUSTIN BLATCHFORD, BRETT MAHER, SUNG HOON CHOI...
JUST TO NAME A FEW...
IT'S AN HONOR AND SOMETHING THAT BO PELINI UNDERSTANDS AND APPRECIATES...