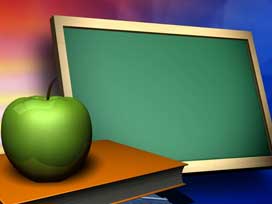 By: Rachael Witter
rwitter@klkntv.com
These kids don't think pi is just a dessert. 1400 high schoolers put their pencils to paper in hopes of winning it all, but only a fraction will come out on top. Students competed in team and individual events at the 23rd annual math day. The ultimate prize? A scholarship to UNL.
"I got into math just cuz it kind of came easy to me. It's one of the easier subjects for me. My favorite subject in math is probably geometry...it's fun." said Lincoln East freshman Kyle Bavitz.
One freshman was part of the individual competition, the top ten scores can win students a scholarship.
"We have one hour to complete 25 questions and obviously we're all sectioned off. Some of the easier ones I found were just some of the problems that just used basic stuff but there were more long drawn out ones, some of the harder ones...tangents and stuff that I haven't completely learned yet." said Jace Waybright, Lincoln East freshman.
Teams of three competed in a quiz bowl type competition answering everything from trigonometry to geometry. Students say this is just the start of their math careers and hope to integrate math into their lives further down the road in their future careers.
"Some kind of engineer. Like a chemical engineer. I'm really into science so something along those lines."
"Engineer. Math and science are both really easy and I think that'd be best for me." said Bavitz and Waybright.