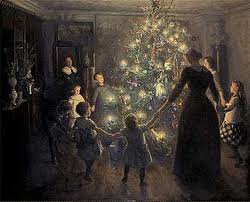 By:Dan Messineo
dmessineo@klkntv.com
The holiday season is upon us. Some people may feel stressed and overwhelmed this time of the year with all of the holiday chores. That's why the Department of Health and Human Services released a few tips to help beat the holiday grind.
Most of us want our days to be merry and bright during this time of year, but with the countdown to Christmas morning already ticking away, the stress of the season can creep in. A poll taken by "Think Finance" shows 45% of Americans would rather skip Christmas. Most of them say shopping for the holiday is too expensive.
So, there's the money, but how about the cookies and wrapping, and of course, the endless strands of lights or organizing the family get-togethers. According to Scot Adams from the Nebraska Department of Health and Human Services, attempting to get the moving parts of the holiday season to run smoothly can make some people anxious, lonely or even sad. Adams said "These feelings may be the result of stress, fatigue, and unrealistic expectations."
But there's hope, Adams said a few easy tips will have you on your way to spreading holiday cheer.
-Have realistic expectations: not everything is going to be perfect.
-Don't take on more than you can handle: pass off some of those holiday duties to other people.
-Make a list: if you prioritize, you can at least finish the important stuff.
If you have some extra time and you really want to spread holiday cheer, Scot Adams says to reach out to a friend or a family member you haven't seen for awhile.