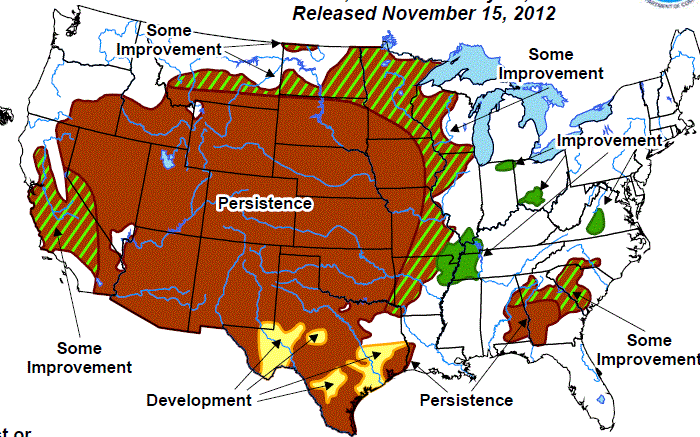 By: Dan Messineo
dmessineo@klkntv.com
A recent report from the state climatologist dampens any hopes that a wet winter will bring an end to the drought that's crippled the Midwest.
Sate Climatologist, Al Dutcher, said the drought that's been hanging over Nebraska for the past year isn't going anywhere soon. "To eliminate the drought, we would have to set a record snow season, and even then, I don't know if it would be enough," Dutcher said.
Dutcher predicts the Cornhusker State is going to see a fairly normal winter. December through February is typically a dry period for Nebraska. Dutcher said recent forecasts are backing off on a projected El Nino event, which would bring us a cooler and wetter winter.
Also, for those of you hoping for a warmer than usual winter, Dutcher predicts that's probably not going to happen either. He said last year La Nina and the northern jet kept the very cold air from making its way down to us. Right now, the state is not in a La Nina or El Nino weather pattern.