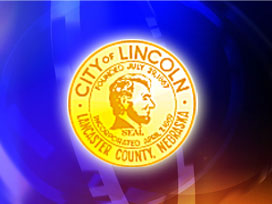 Posted By: KLKN Newsroom
8@klkntv.com
The public is invited to an open house Wednesday, December 5 to meet the finalists for the City Council position being vacated by Adam Hornung.
The open house is from 5:30 to 7 p.m. in Room 113 on the first floor of the County-City Building, 555 S. 10th St. Free parking is available in the lot just north of the building, across "K" Street.
Hornung resigned from the Council because of a new job opportunity, and the applicant selected will fill the remainder of his term. Hornung's seat is one of three at-large Council positions up for election in the spring.
Twenty-six residents submitted applications, but one has since withdrawn.
The applicants are:
• Roy A. Christensen
• Karla J. Cooper
• Allen Eurek
• Connie Hilligoss
• Lloyd Hinkley
• Darlene Fletcher
• William C. Jackson Jr.
• John Lenich
• James Lisec
• Tyler Mainquist
• Megan N. Mikolajczyk
• Britt C. Miller
• Tom Nesbitt
• Marcella J. Oschsner
• Perry A. Pirsch
• Amanda Podwinski
• Franklin K. Roby
• Bennie Shobe
• Matt Starr
• Scott Stuart
• Ross Teske
• Daniel Thompson
• Bob Van Valkenburg
• Diane Walkowiak
• Kristin E. Yates
• Judy Zohner
For more information about these applicants, log onto: http://lincoln.ne.gov/city/council/council-apps.htm