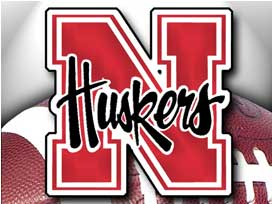 Posted By: Sports
FOR THOSE OF US THAT WERE IN IOWA CITY LAST FRIDAY...
BE THANKFUL THAT THE BIG TEN CHAMPIONSHIP GAME WILL BE PLAYED INDOORS THIS WEEKEND...
LUCAS OIL STADIUM HOME OF THE INDIANAPOLIS COLTS IS A DOME STADIUM...
FRIDAY'S WEATHER IN IOWA CITY WAS BRUTAL...
THE WIND GUSTS AND LOW TEMPERATURES MADE IT DIFFICULT FOR NEBRASKA TO RUN THEIR OFFENSE...
PLAYING INDOORS ON TURF WILL SURELY HELP THIS SPEEDY HUSKER OFFENSE...